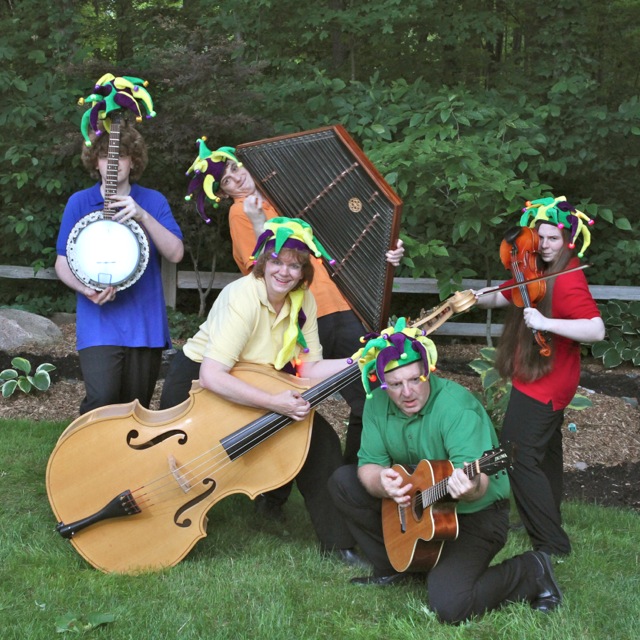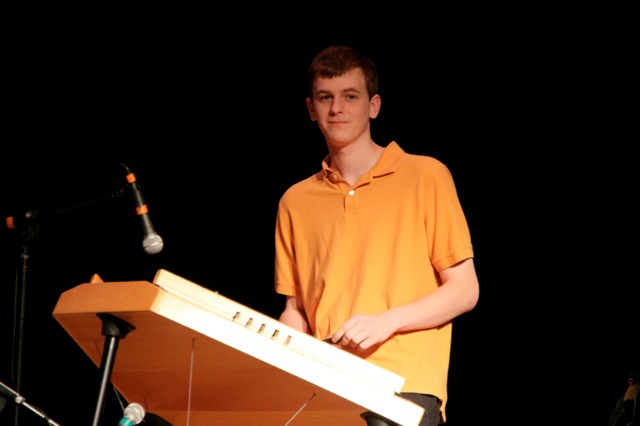 Ben watched his Dad play dulcimer in South Carolina as he was growing up. But he didn't really start playing himself until the summer of 2006, when he came to the Evart Dulcimer Festival with his Michigan family -- Aunt Lynne Ellen and cousins Kelly and Greg. He had learned one main song -- an amazing version of Dancing Bear, as played by his Dad. But by the end of a week at Evart, he had learned dozens more, and had gained instinctive feel for how to play. In 2007, Ben graduated from high school and moved to Michigan to attend college. After another visit to Evart, his skills became truly remarkable.... and he began playing with his Michigan family at our gigs. It was a fantastic combination.
Ben grew up playing the bassoon in orchestras, and now plays a mean saxophone in addition to his hammered dulcimer. He is studying computer science, but we get him to jam with us on quite a few weeknights. We're hoping we can keep him playing the dulcimer with us for a very long time! Ben was the 2009 Fiddler's Grove Hammered Dulcimer Champion as well!
Greg began to play the guitar at about age 9. He quickly discovered that while playing chords was useful, it was playing melody that really captured his attention. After his introduction to the tune "Irish Washer Woman", he was hooked! He enjoys playing in the "Flat Pick" style, where he hits single notes with his pick. He also likes to play fast. Really, really, really fast! Greg also loves Nintendo, computers, and designing with legos. But music is the one thing he does every single day. He and his sister Kelly also have played in the Next Generation Banjo Band, where Greg played a six- string guitar banjo.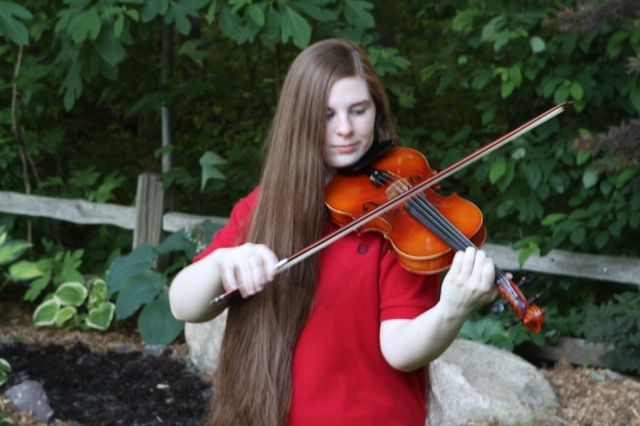 Kelly began to play the violin at age 8, and something magical happened! She took five years of Suzuki classical lessons before moving on to standard violin lessons, and she still continues her classical training. She has been concermaster and/or principal cellist in one of her youth orchestras for the past 6 years. She performs in three other orchestras as well, and also in a flute choir. At age 10 she began to play fiddle tunes. Shortly after that, she began to be fascinated by all other instruments as well. In addition to violin, she plays cello and flute (in orchestras or bands) piano, tenor banjo (in the Next Generation Banjo Band), and also plays penny whistle, low whistle, mountain dulcimer, and even some clarinet. And, when her cousin Ben decided he would play dulcimer, she decided she would too -- and she became an awesome player on that as well! Can you tell her proud mom wrote this? :-) Kelly loves to compose music of all kinds, and she is really fond of teaching music (she has several violin students plus she volunteers to help assist at several younger kid orchestras). She was also the winner of the 2007 AND 2008 Michigan State Championship Old Time Fiddlers contest. In college, she hopes to major in either violin performance or music education.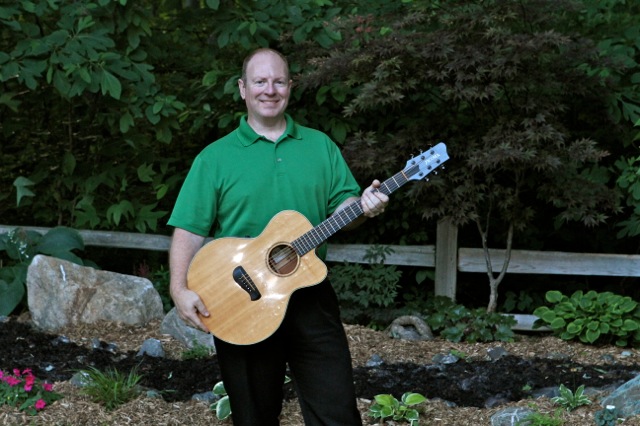 Ken not only provides us with rhythm guitar, he's the one with the "day job" that makes it possible for all of us to do this! :-) Ken began playing guitar about five years ago, and he loves to have a family to back up.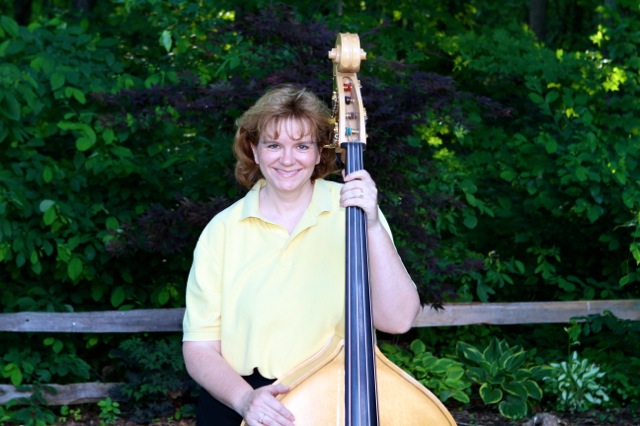 Lynne Ellen has wanted to play the bass since sixth grade..... and that was a very long time ago! In 2004, Ken bought her a guitar bass, and she began to practice. But in 2005, her birthday present was her dream bass -- an Engelhardt SwingMaster stand up blonde bass. Now she enjoys rounding out the family band with a nice, solid beat.