The Kaiser Family Band started as, well.... a family! When Kelly began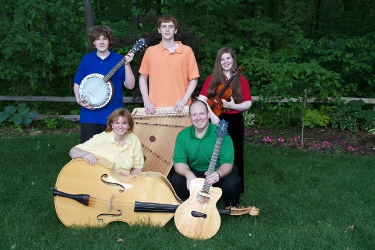 playing violin at age 8, we had no idea the ride we were starting. A few years later, Ken (Dad) started learning the guitar, and then Greg picked up a guitar himself (at age 9). In 2005, Lynne Ellen got her stand up bass, and a band was really in the works. When Kelly was ten, we began to attend local music jams, and fell in love with fiddle tunes. Then came the music festivals.... and a way of life was born. In 2006, Ben (our nephew) came to the Evart music festival with us, armed with a dulcimer he had just started learning to play -- in a really big way! By 2007, Ben had moved to Michigan to go to college, and we began to play together in earnest.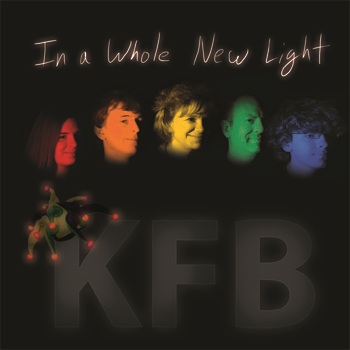 We perform what we like to listen to: fun "fiddle tune" style music, with some waltzes, polkas, tin pan alley and old favorites mixed in. We feature the fiddle, guitar, banjo, and hammered dulcimer, with back up from bass and rhythm guitar. Occasionally, Kelly will favor us with some of her other instruments, and you'll hear a pennywhistle or flute, or a hammered dulcimer duet with Ben. Greg is a flat-pick lead guitar player, which means he uses a pick to play single notes... really fast. That's him on the banjo as well. And Ben has become an awesome hammered dulcimer player, rounding out the group with a great overall sound and some amazing solos. You may even hear him on the bassoon or saxophone once in a while!
What a thrill to have such a great response to our music! We love to play, and we have a ton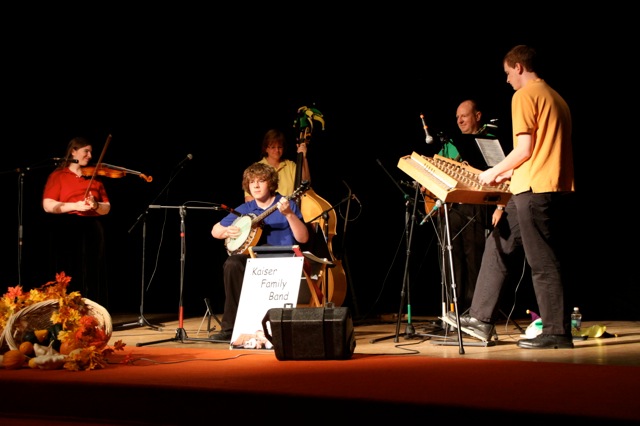 of fun doing this. To hear folks ask for our business card or if they could buy our CD -- well, it wasn't just the kids who were amazed. We feel really blessed to be able to play for people, and we're delighted that you want to listen!
Because so many folks asked, in 2008 we got to work on our first CD, and "Now In Color" was released on July 10, 2008. Wow -- that was a lot of work, but a lot of fun too. We had such a great response, and so many requests for newer tunes not included on "Now In Color" that we did it again!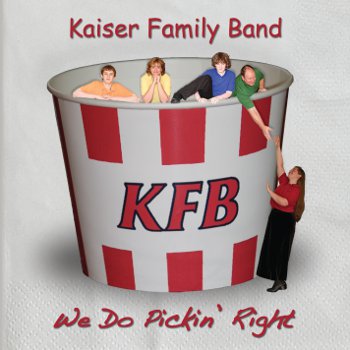 Our second CD, "Old Grey Cat", came out in July, 2009. Our third CD was released in July, 2010: "We Do Pickin' Right" again features 18 high-energy tunes. And in July, 2011, we made our fourth CD, "In a Whole New Light". We're especially pleased with this one, and hope you will be too! Info about getting a copy of our CDs is on the "Our CDs" link above. We also have a full list of CD tunes, and samples of many, available there.
Our band has played for festivals, weddings, dances, parties and other events. We'd be happy to talk to you about what you might like for your occasion. Sometimes we'll have a smaller group of just two or three of us for a smaller venue. Kelly has played for countless events as a solo classical violinist as well, should that be something that interests you. Tell us what you're looking for, and we'd be happy to help.
Feel free to listen to a few of our tunes, and get a feel for our sound. We hope you enjoy it! Drop us an email if we can share our music with you at an event sometime soon! Or just to say "hi!". We'd love to hear from you. Thanks for stopping by.